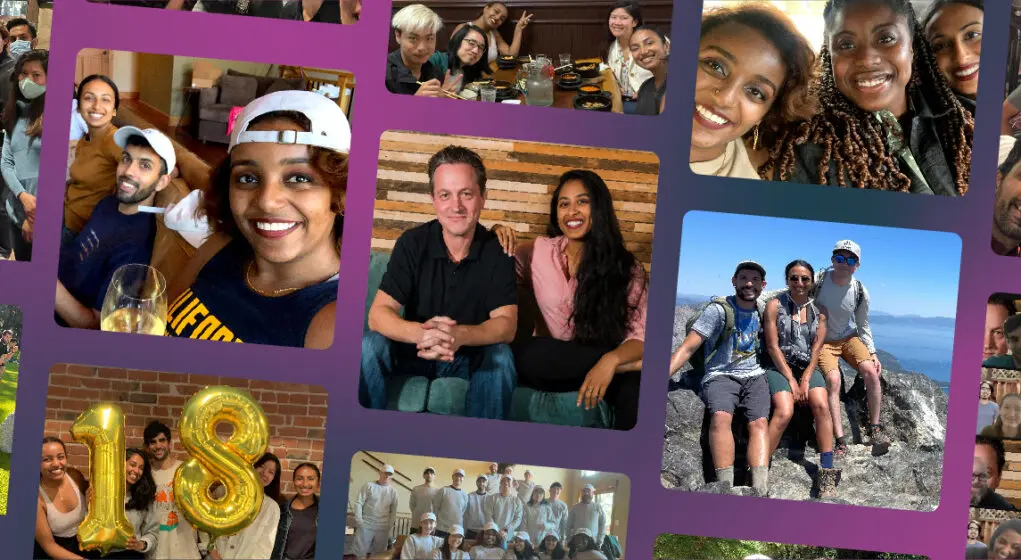 Arize AI Raises $19 Million Series A As Organizations Move To Address ML Observability, the Missing Foundational Piece of ML infrastructure
Today, almost every business is making massive investments in artificial intelligence to gain a competitive advantage. Yet, if you're not Google, Facebook or Uber you most likely lack purpose-built, in-house systems to scale your MLOps and tools that can discover issues, diagnose problems, and improve the performance of your ML models.
In response to the growing demand for observability solutions amongst organizations that rely on ML models for critical business applications, Arize has raised $19 million in Series A funding in a round led by Battery Ventures.
This partnership allows us to strengthen our commitment to helping ML practitioners obtain a deeper understanding of model performance across all stages of the model development cycle: as they are being built, once they have been deployed, and long into their life in production.
A Pivotal Moment for AI Ethics
The news could not come at a more important time as society rightly questions the ethics and potential peril of AI systems. Many of us know all too well that once a model moves from the research lab into production, modern ML systems often lack the ability to identify, evaluate and mitigate ethical risks that can disproportionately harm underrepresented and disadvantaged communities.
At Arize, our vision for the future is one where today's ethical deficits are overcome by tools that monitor, troubleshoot, explain, and provide guardrails on AI. These tools will provide a way to understand how machine learning models are making their decisions and how we can improve their results in a way that benefits businesses and society.
Funding from Battery Ventures is the catalyst we need to make this vision a reality.
About Arize AI's Toolset
We know that without the right tools to reason about mistakes a model is making in the wild, teams are investing massive amounts of time, resources and money in research environments only to fly blind when the model is up and running.
With Arize, teams can observe, manage and improve machine learning models through a single pane of glass, allowing them to quickly get to the root cause of any regressions in performance or anomalous behavior. 
The ability to connect points across training, validation and production allows Arize users to understand the source of an issue and build workflows to improve model outcomes over time, a key differentiator between Arize model observability and traditional model monitoring.
A key attribute of the Arize platform is the ability to surface problems in a timely manner pre-and post-deployment. This includes helping a model builder detect problems before deployment, exposing specific cohorts of problematic predictions or features, and, ultimately, facilitating a tighter iteration loop between data scientists and ML engineers. In a production scenario, Arize's platform provides automated monitoring of key model performance metrics out-of-the-box, with fully customizable dashboards and the ability to export data to share with stakeholders.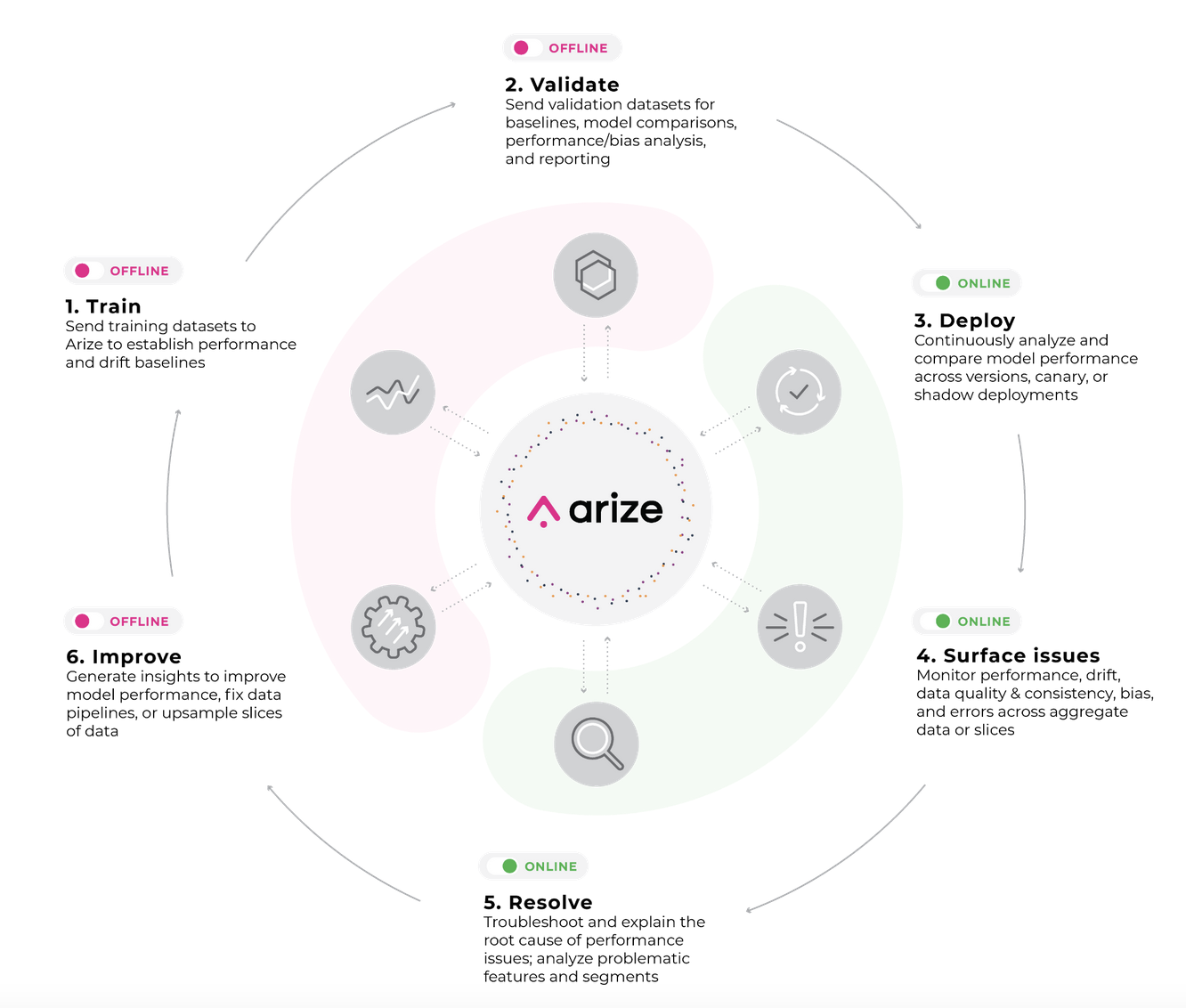 Arize and Battery Ventures
During our most recent fundraising efforts, it was critical that our new investors were aligned with our mission and values. We found this with Battery Ventures, and are thankful for the valuable insight from Dharmesh Thakker and the rest of the Battery team.
Battery has backed high-profile players in the MLOps space such as Databricks and Dataiku as well as ML Infrastructure Observability leaders AppDynamics, Sumo Logic and Datadog.
Just like us, they believe that tackling the huge problem of how organizations continuously monitor and enhance ML-model performance will accelerate the use of machine learning at a greater scale across industries.
And, just like us, they share deep-seated concerns about the design and future use of AI and the need for solutions that prepare organizations to implement and use AI in an ethical way.
Battery invested in Arize because they believe in what we do and how we're doing it. They know our team is uniquely positioned to make ML observability the standard for troubleshooting issues and improving the ROI of ML investments.
"Data, systems, features and code all impact a model's performance making ML observability critical to MLOps, yet incredibly complex," notes Battery's Thakker. "We think there is a large market opportunity for ML observability tooling to provide a deep understanding of model performance as companies continue to invest significant resources into operationalizing AI."
Working at Arize AI
​​As a team focused on machine learning fairness, responsible AI, and mitigating bias, we can not turn a blind eye to our team, partners, and community.
Diversity and inclusion are at the very core of our DNA and we are committed to relentlessly ensuring that our values are reflected within the workplace.
At Arize, we carefully develop our recruitment, hiring, and retention processes with the goal of ensuring that our team is representative of gender, race, and identity. Today, the Arize team is 32% women, while 62% of the organization are people of color.
We have explicit communication practices designed for accomplishing company and product goals. We also have established standards that ensure all team members feel welcome in our organization and that teamwork, collaboration, and team-building create trust, empathy and a deep connection to the organizational mission.
We know firsthand that implementing systems that are free from bias and ethical concerns is essential to the future or ML and cannot be achieved without diverse teams with broad skill sets and viewpoints. We're committed to doing our part to get there.