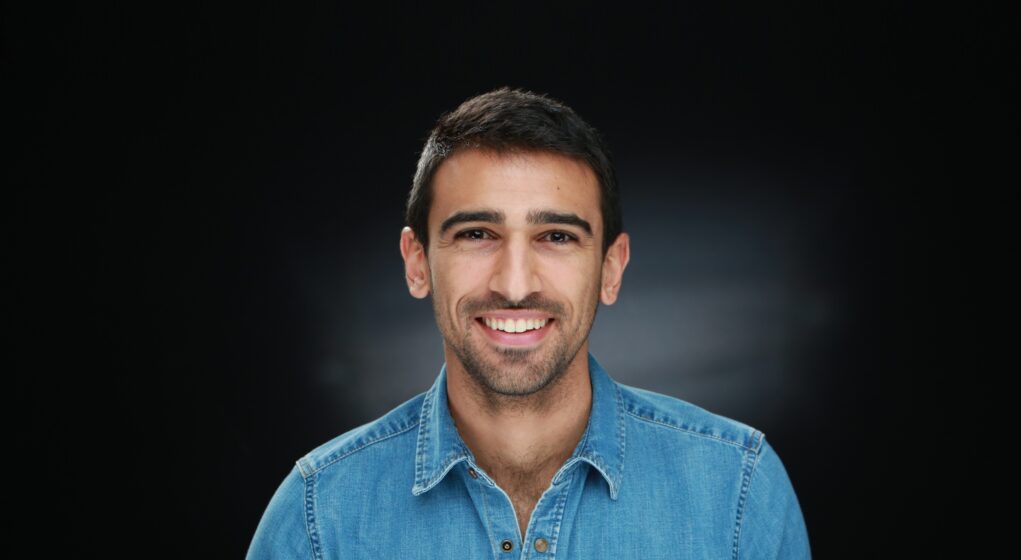 Since we founded Arize AI, we've aimed to attract not only the best and brightest developers and engineers, we've also been drawn to people that have a visceral understanding of the potential effects of AI as it reaches into more and more aspects of the world. It's not lost on us that the systems we help monitor and observe have the power to subtly or overtly change the course of a business or, as important, the millions of lives they touch every day.
As Arize builds momentum, we've set our sights on adding a leader that can drive product strategy and innovation as we grow. Today, I'm excited to share that Reah Miyara has joined us as head of product to fill that role.
Reah joins Arize from Google AI where he led product strategy for the Algorithms and Optimization organization. His experience as a team and product leader is extensive, touching a broad cross-section of the AI technology landscape. Reah played pivotal roles in ML and AI initiatives at Google, IBM Watson, Intuit, and NASA Jet Propulsion Laboratory and his work has directly contributed to many important innovations and successes that have moved the broader industry forward. Reah also co-led the Google Research Responsible AI initiative, confronting the risks of AI being misused and taking steps to minimize ​​AI's negative influence on the world.
At Arize, we believe when harnessed appropriately, AI can deliver great benefits for economies and society, and support decision-making that is fairer, safer, and more inclusive, and informed. Reah's addition to the team will help us get another step closer to this vision. 
Learn more about Reah, his background, and his vision for the Arize platform below.
Q: What was your journey to becoming Arize as head of product? 
Reah: Most recently, I was a product lead for the Algorithms & Optimization teams at Google AI. My focus was on driving product and technical strategy for tools and research related to large-scale optimization, market economics, and algorithmic foundations for graph-based and neural structured machine learning. This experience was rewarding because my team was tasked with producing state-of-the-art ML tools and techniques to solve fundamental challenges across Google, benefitting Ads, Search, YouTube, Play, Geo, Cloud, and more.
I also was a co-lead of the responsible AI initiative which focused on creating new opportunities to leverage technology to improve the lives of people around the world, from business to healthcare to education. The initiative also raised new questions about the best way to build fairness, interpretability, privacy, robustness, and security into these systems.
Before Google AI, I was a senior product manager at IBM Watson driving innovation for numerous applications of cognitive computing. My experience at IBM Watson was formative because I was an early member of a team that was foundational in the ML/AI space and we built several highly technical products from the ground up. As important, I was also forced to ask the big questions about how the technology would be used and what kinds of impacts it would have on end-users and society.
At Intuit I helped develop fraud detection systems and before that played an integral role in optimizing the system for telemetry parsing and communication as part of the Mars Curiosity Rover team at NASA Jet Propulsion Laboratory.
Q: What are you most excited about as you grow at Arize? 
Reah: I am excited to be a part of a company that is creating a new category for ML observability and model monitoring because it's a challenge I've experienced first-hand many times throughout my career. Despite working for some of the most innovative technology companies in the world, in many ways, my teams never had access to tooling and infrastructure that helped them identify the voids and gaps that existed once models were deployed into production. It was very hard to answer the seemingly obvious question of whether a model was good enough or if it was performing the way it was designed.
I am drawn to the Arize vision of making ML Observability a first-class tool-set for ML engineers and practitioners. The engineering talent Arize has been able to attract makes up some of the most diverse and skilled people I've ever met with backgrounds ranging from scalable streaming analytics groups to core ML teams from many of the top companies in the world. Perhaps most important is the market and technology adoption readiness. The positive response we're seeing from customers across small businesses and unicorns alike is a testament to how important ML observability is to users. This market validation comes in addition to the first-hand pains I've experienced working with several ML teams. 
In my own experience and in conversations I've had with ML practitioners, a key question always comes up: why don't we have access to a dashboard of insights and information to understand the performance of models? What is the root cause for the performance degradations we're seeing in production? How do I troubleshoot and resolve these issues?
Q: What are the trends you're seeing in the market?
Reah: Companies are pouring enormous amounts of time and resources into researching, developing and testing models, but once they are online, they're just measuring the end state and reacting when problems arise. 
They don't fully understand if a model is good in the first place or if a new model is improving or regressing over time. This is despite the fact that it's almost guaranteed that a model's state, as predicted in safe and controlled research environments, will be immediately influenced by unexpected outside influences.
Addressing these challenges by empathizing with customers to drive critical product decisions for the Arize AI platform is something I deeply care about. After all, we are talking about influencing the long-term success of ML models in the real world across dozens of use-cases, for teams and organizations of all sizes. The prospective impact is infinite. 
Q: Are there other factors that contributed to your joining the company?
Reah: It's motivating to work on a product that has serious implications for how AI/ML impacts society. Ethics in AI is an important issue for me personally and right now, companies that rely on ML to make millions of decisions that impact people's lives lack reliable tools for detecting and combating unfair bias. Algorithms are trained by fallible humans, data sets are biased and different across cultures, demographics, gender, and socioeconomic backgrounds. When you have training sets based on flawed data or teams that aren't diverse in background and thinking, you will inevitably run into problems. One of my top priorities is to empower ML engineers to understand and improve model transparency and explainability through our platform. Ethical, responsible, and fair models are an absolute must for the future of AI.
Q: What's an "aha" moment in your career that helped lead you to Arize AI?
Reah: The issues Arize strives to solve were the same challenges I was dealing with on a daily basis. But the pandemic really hammered home the need for what Arize is building.
In just a matter of weeks, countless ML models started to drift and degrade in performance, many even becoming obsolete overnight. Stay-at-home mandates, new requirements for businesses, travel restrictions, and remote work and schooling are just a few examples of a new world that could have never been predicted in a research environment. ML model features and data across the board at companies across every industry changed drastically. Most companies that rely on ML lacked the right tools to identify where their predictions and models were broken, what was the root cause, and how to fix it. They were basically flying blind running their businesses.
The world is dynamic. Sometimes change happens gradually, sometimes it happens overnight. With its ability to directly map how data can change from training to real-world production and deliver rapid guidance to resolve performance, bias, and data quality issues, Arize has the ability to help companies achieve resilience with their ML models.
If we can reduce this time to value and make sure that models are performing and reacting to change, the success of ML initiatives will be improved beyond measure and our customers will be infinitely grateful.