The ML Observability Platform for Practitioners
Detect, root cause, and resolve model performance issues faster with Arize AI.
Find and fix model problems faster
Real-time monitoring designed for scale
Improve interpretability and explainability
Uncover root cause of algorithmic bias
Powerful, dynamic data visualization
Monitor unstructured data with embeddings
Top ML companies use Arize
Arize Overview
Watch a one minute overview of Arize AI's machine learning observability platform, helping ML teams quickly detect issues, troubleshoot why they happened, and improve overall model performance.
Play the video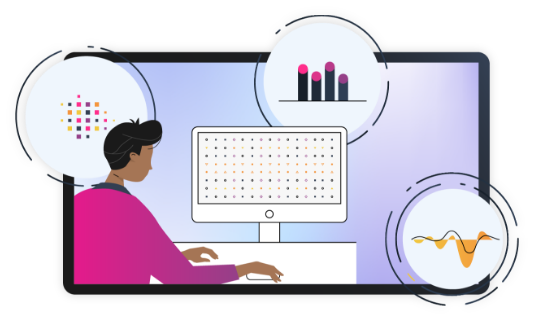 "The ability to quickly change what we've built, understand how it's different from the previous models and know where it has problems is mission-critical … to our commitment to innovation and leadership in the increasingly privacy-focused advertising environment."
Alok Kothari
Director of Machine Learning, Adobe

"Arize was really the first in-market putting the emphasis firmly on ML observability, and I think why I connect so much to Arize's mission is that for me observability is the cornerstone of operational excellence in general and it drives accountability."
Wendy Foster
Director of Engineering and Data Science, Shopify

"We recently deployed a model that went from inception to production in 46 days – hardly a small endeavor given the model is relied on to score over 50,000 insurance applications daily. Arize is a big part of that success because we can spend our time building and deploying models instead of worrying – at the end of the day, we know that we are going to have confidence when the model goes live and that we can quickly address any issues that may arise."
Alex Post
Lead Machine Learning Engineer

"Some of the tooling — including Arize — is really starting to mature in helping to deploy models and have confidence that they are doing what they should be doing."
Anthony Goldbloom
Co-Founder & CEO, Kaggle

"As an organization, we generally build rather than buy – particularly for our AI and machine learning infrastructure. So it's a high burden to meet, and Arize meets it in terms of helping sophisticated organizations like Shelf Engine that don't do off-the-shelf data science."
Stefan Kalb
CEO, Shelf Engine

"Machine learning is a discipline where few notice when everything is performing perfectly — and everyone notices when things go wrong. In that sense, it's not a question of whether you need ML observability — you do — it's more a matter of whether to build or buy. For us, Arize was the clear choice in terms of cost efficiency and freeing us up to achieve our broader vision."
Richard Woolston
Data Science Manager

"It is critical to be proactive in monitoring fairness metrics of machine learning models to ensure safety and inclusion. We look forward to testing Arize's Bias Tracing in those efforts."
Christine Swisher
VP of Data Science, Project Ronin

"Models are never perfect; they are always going to drift based on changing behaviors, changing data, or changing source systems. Having a centralized monitoring platform like Arize is immensely beneficial."
Malav Shah
Data Scientist II

"The Arize AI platform provides an intuitive UI that's easy to use and can monitor drift and performance of all models across our most advanced communication deployments."
Brendon Villalobos
Machine Learning Technical Lead, Twilio
"Arize enables us to focus on our core rather than building something from scratch. If we're building a recommendation system, that can be our true focus. There were several other potential partners, but after doing our due diligence it was clear that Arize was the winner – open to feedback, with good alignment on what we need to provide long-term value."
Sourav Maitra
Technical Lead, AI - Ad Relevance