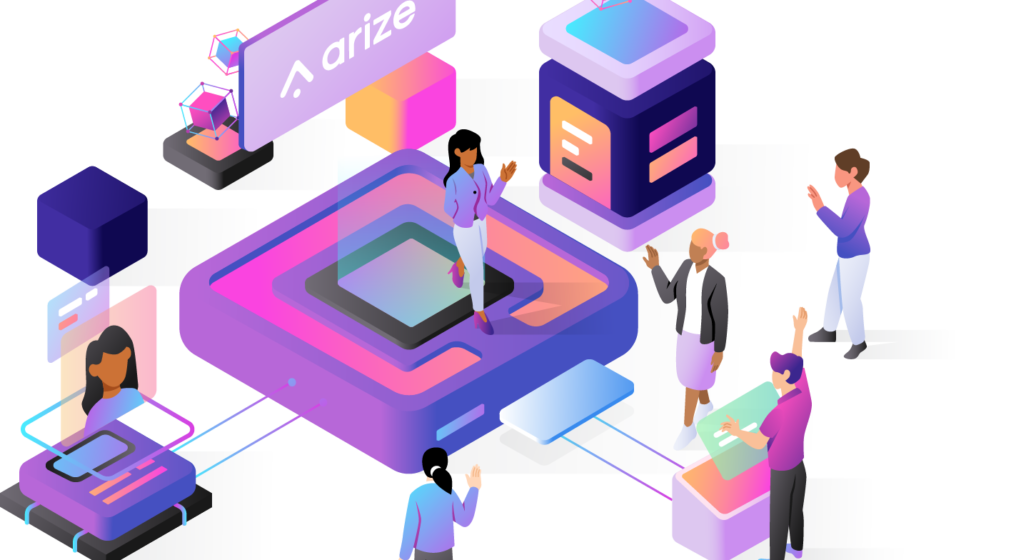 Arize AI has grown, and we're thrilled to welcome our new team members to the Arize AI team!
Senior Designer
Andy joins the Design Team as a Senior Designer. He was previously a product designer at Chase Bank.
"While the opportunity to help build the Arize platform from the ground up initially drew me to my position at Arize, Arize's strong stance on diversity, fairness & ethics, and inclusion has fueled my passion for building a brighter future in the AI/ML space."
Senior Software Engineer
Harrison joins the Engineering Team as a Senior Software Engineer. Previously, Harrison was an Engineering Manager at Lyft.
"After years of working with ML-based teams across industries, I saw how often teams were unequipped to tackle some of the most complicated and annoying operational challenges of running models in production. I saw that this was true even for the most well-funded and well-staffed engineering organizations. These problems compelled me to join Arize where I can have a hand in solving this for teams of all sizes. Especially the small ones because I like the idea of arming the rebels."
Product Marketing Manager
Krystal joins the marketing team as a Product Marketing Manager. She holds a bachelor's degree in Sociology from UC Berkeley.
"It was clear from the get-go that Arize has the relationship between technology and society front-of-mind. I'm excited to contribute to such a passionate team aimed at bettering the evermore complex sociotechnical world."
Application Engineer
David joins the engineering team as an Application Engineer.
"What originally drew me to Arize was scrolling through the website and wondering how on Earth I had got by without ML observability before. Having just graduated from UC Berkeley, I thought if my school project Jupyter Notebooks could benefit immensely from Arize, imagine how much use a full-scale MLOps team running thousands of models could get. Between that thought and the fun, comfortable, and inspiring culture I felt the very first time I met the team, I knew Arize was the place I wanted to be."
Enterprise Sales Lead
Eric joins the sales team as an Enterprise Sales Lead. He was previously on the sales teams at H20.ai and Qubole.
"It is tough to beat the mix of people, technology, and market timing at Arize. I'm grateful to be a part of the team and I'm excited to help develop a path for ML observability."
Data Scientist
Francisco (aka Kiko) joins the data science team as a Data Scientist. He is currently a Ph.D. candidate in Applied Mathematics at Arizona State University.
"As AI rapidly moves from a research field to the real world, it is paramount that we hold it accountable. I'm thrilled to join Arize AI because of its mission to help companies observe and explain their models, thereby facilitating to make systems more transparent and ethical."