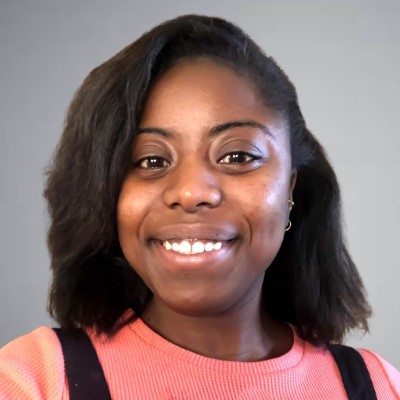 Welcome to Arize AI, Eunice!
We're excited to introduce Eunice Kokor, our newest Arizer! Eunice will be joining our spectacular Front-end Engineering team.
Eunice was most recently at Hearst Magazines where she was a Front-end Engineer working on content display. Eunice holds a bachelor's degree in Computer Science from Columbia University.
Eunice fell in love with all things technology-related through her high school education, where she participated in the robotics team. In college, Eunice loved engaging with the Computer Science community (notably the 'code and cookies' club) and found herself attending many hackathons. It wasn't long after her first hackathon that Eunice knew she wanted to pursue a lifelong adventure of problem-solving through code.
Eunice envisions an exciting future for fair, responsible, and ethical AI, in her own words:
"I'm thrilled to join Arize AI as I'm excited by this new wave of inclusive, equitable, and ethical technology. Understanding how ML interacts with the real world is only becoming more important everyday, and I'm excited to help Arize build more tooling to better understand mission critical machine learning problems."
When Eunice isn't coding away, she loves to watch Bon Appetit, dream about pet ownership, and watch some good 'ole fashion reality TV.