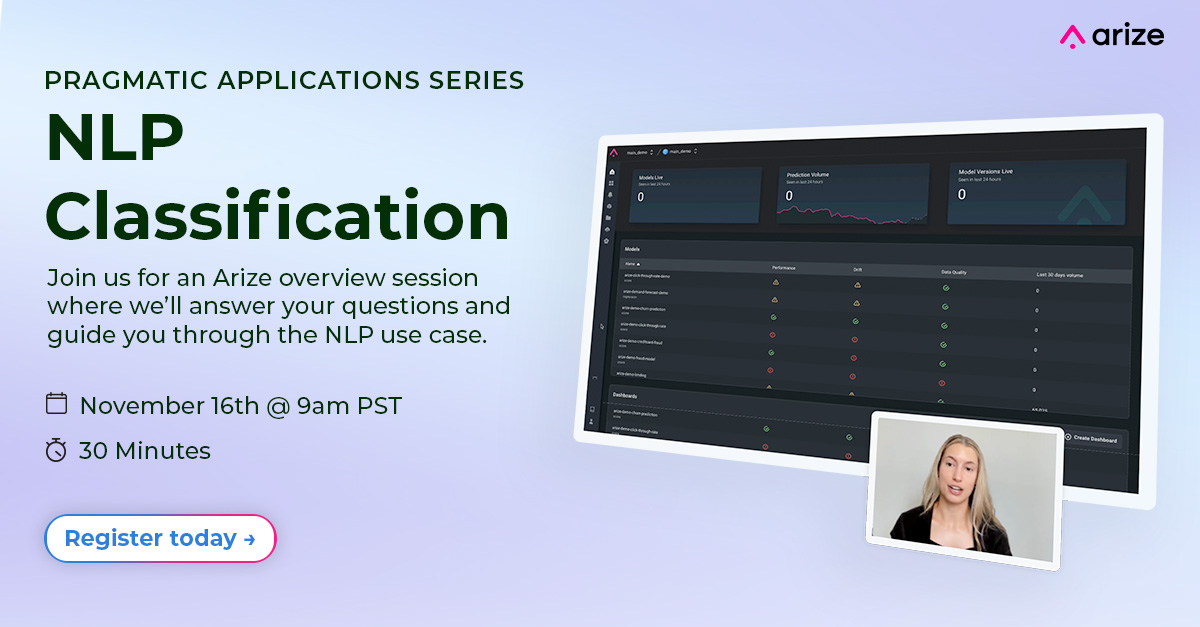 From images and video to natural language and audio, unstructured data coupled with machine learning can unlock deeper AI potential and ROI for many organizations and use cases. Embeddings are the core of how deep learning models represent structures and are fundamental to how the next generation of ML models work.
Join this workshop to:
Troubleshoot a sentiment classification model in production

Learn about emerging techniques like UMAP to transform unstructured data into embeddings that can be more efficiently processed by ML models

Implement new technologies to monitor and improve models in production
Sign up now and try out these approaches and tools in a hands-on workshop!