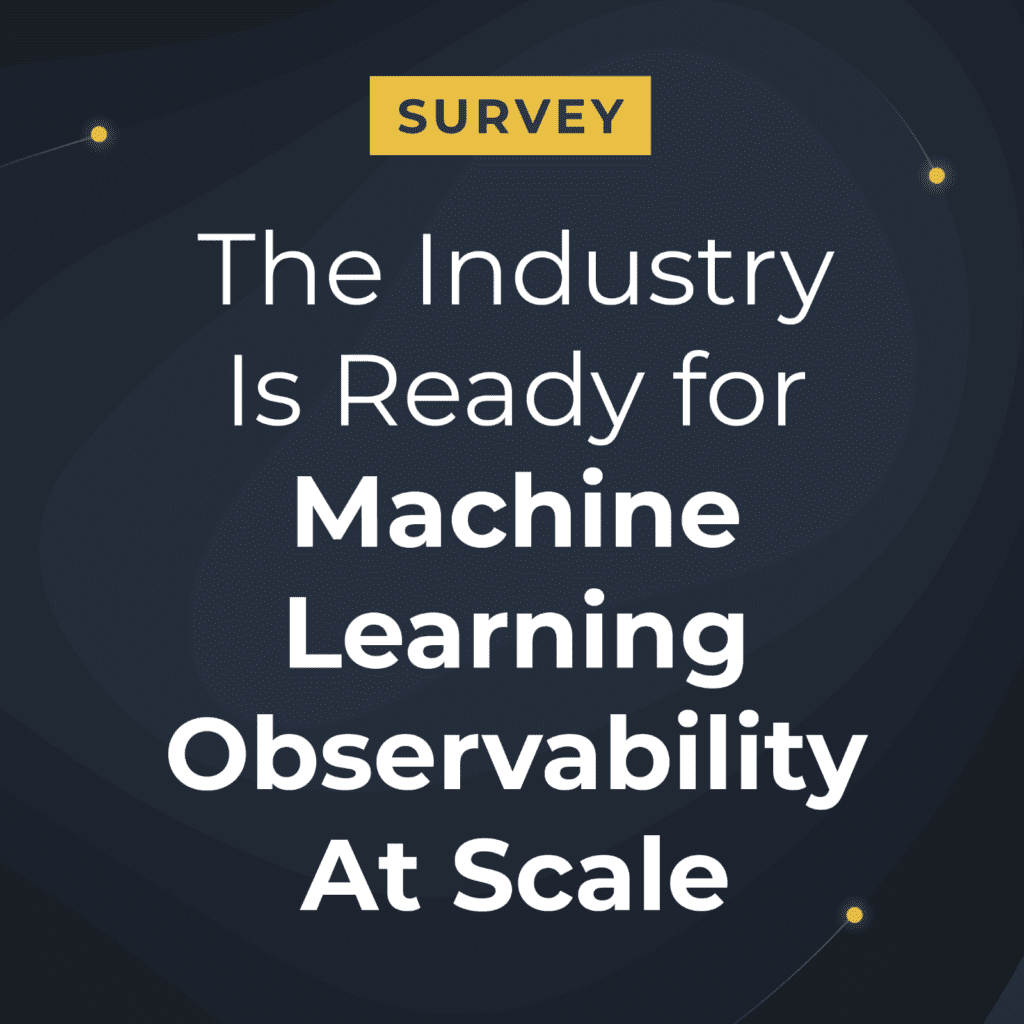 Whitepapers
Survey: The Industry Is Ready for ML Observability At Scale
Arize AI – an early pioneer and leader in ML observability – commissioned this survey of over 900 data scientists, engineers and executives. Among the highlights:
26.2% of data scientists and ML engineers say it takes their team a week or more to detect and fix an issue with a model in production
48.6% of data scientists say their jobs are more difficult in the wake of COVID-19 due to elevated drift, data quality and performance issues 
50.8% of data scientists and ML engineers want deeper capabilities to monitor and root cause model drift
87.6% of teams report that their business executives cannot quantify the ROI of ML initiatives at least some of the time 
How does your team compare to others in the industry? Download the full report now to find out and see breakdowns by role and industry. 
Download the Survey Report