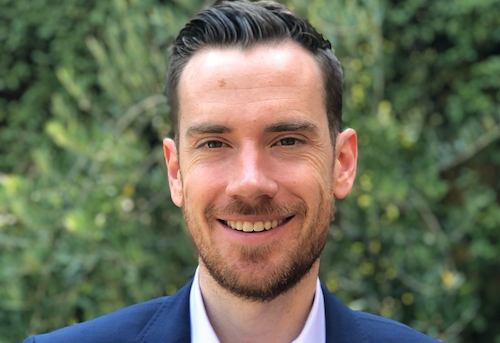 Introducing Matt Wilson, Arize's New Head of Sales
Arize is currently hiring over ten positions. Join us!
Matt Wilson is Arize's new Head of Sales. Tasked with helping Arize scale at a critical juncture in the company's history, Wilson brings a decade of experience working with large enterprises and establishing product-led growth motions. Wilson joins Arize from Pendo, where he was an early sales hire and most recently served as RVP of Enterprise Sales. In that role, Wilson played a key part in helping Pendo achieve over $100 million in revenue and a valuation of $2.6 billion last year. He is based in the Bay Area, California.
Can you briefly introduce yourself and share your career background?
I've spent my career in enterprise sales. It's a role I was really raised for, having grown up in a family of enterprise sales leaders where both my brother and father led B2B enterprise software companies.
I started my career selling software in the financial planning and analysis (FP&A) space at a company now known as Planful, where I spent six years selling into the Fortune 500 – specifically the office of the CFO – and learning a true enterprise sales playbook. Then, I moved to Pendo as an early hire on the sales team and spent five years helping the team scale and grow by creating a corporate sales organization and running various enterprise sales teams. I also had a nice front-row seat to the product-led growth movement at Pendo and saw how we helped organizations put their product first and maximize the product experience. This really shaped my style and perspective on the new enterprise selling motion, which combines an enterprise sales playbook and MEDDIC qualification process with product-led concepts like putting the product at the forefront of sales – allowing people to get their hands on it and actually use it as part of the buying motion.
Why make the jump to Arize?
I wasn't looking to leave Pendo – it's a fantastic organization that is continuing to grow – but after following Arize for over a year, I couldn't help but fall in love with the company and jump at the opportunity when this role opened up.
Several things stand out about Arize. The first is the product. Arize is product-led, allowing people to get into the platform and see value really quickly. That only works because the product is easy to use and works. Arize also already has a great set of customers, from Adobe to Zynga. The team is also a big draw. Co-Founders Jason Lopatecki and Aparna Dhinakaran along with the rest of the group have created a real culture of trust and collaboration. It's a startup full of many who have done this before successfully. I'm also excited to win in an emerging market with competition showing it's worth the fight.
How would you describe your role and responsibilities at Arize?
As Head of Sales, I see myself as a facilitator to drive the revenue organization. I'm here to accelerate and grow the closed pipeline, ultimately increasing the revenue of the organization through acquisition, retention and increasing our net renewals across our customer base. As part of the role I will also be responsible for hiring and growing a world class sales organization.
Why is ML observability so important? 
Machine learning underpins so much of modern life, from social media and modern cars to the systems behind medical research and financial transactions. Without ML observability to automatically surface issues, any undetected problems can mean massive financial and productivity losses to a business.
I actually saw the real pain that Arize was built to help solve in a prior role. My colleagues on the machine learning team had several models in production, including a demand forecasting model that had a bunch of feature drift and ultimately caused the revenue team to lose confidence in that model.
Really everyone using machine learning – which at this point is every industry — needs to have monitoring and observability in place to troubleshoot ML models. I'm excited to help propel that journey.
On your LinkedIn, you note that "without attitude" is a key personal value. Can you talk about what this means and why it matters, particularly as a leader? 
I'm a big believer in leading by doing. I'm also a big believer of leading with positive intent. We're all humans and we are all going to make mistakes, so creating a culture of collaboration and taking an open approach of using the collective knowledge of your team to inform decisions is the best way to lead. My end-goal is to win. If somebody on my team has the best idea or challenges me on something, I want to take a step back and incorporate that feedback. At the end of the day, all that really matters is that we're growing the right way.
One of the books that I read on leadership early in my career was Multipliers. In it, the author delineates between "multipliers" and "diminishers" – so someone that increases the collective performance of everyone across the organization versus someone that thrives by holding power and information over others. I really took the lesson of this book to heart, aspiring to be a multiplier.
You joined Pendo at an early stage and helped scale the company – do you see any parallels to Arize?
Definitely. It sounds simple, but one thing I loved about Pendo in the early days was the fact that the product actually lived up to its promise of helping teams make B2B software easier to use. Selling a product that works and that is able to deliver on what you say it will is really a salesperson's dream. Arize is similar. Launching a free version is a profound statement of how confident the team is in the product's set of capabilities and go-to-market strategy.
What's one ML-powered app on your phone that you can't live without?
Spotify. I'm a music junkie and am consistently in the top one percent of people that listen to Red Hot Chili Peppers. Spotify's recommendation system is always serving up relevant '90's nostalgia and I'm here for it.
Since you are based in the Bay Area, what is your favorite restaurant in the region?
Nopalito in San Francisco. I highly recommend it; simply the best carnitas.