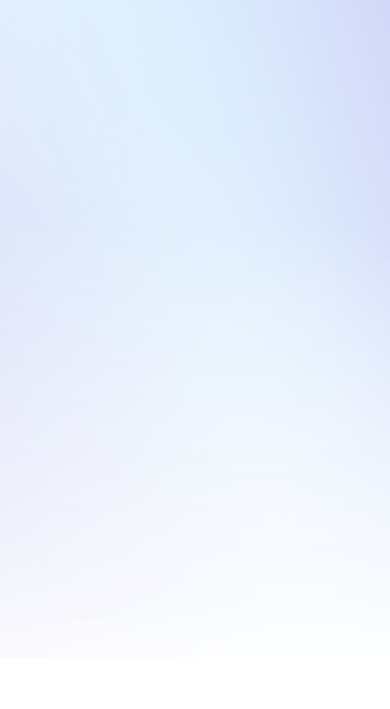 Troubleshoot ML Models Faster with Performance Tracing
Pinpoint the source of a model performance problem and map it back to the data causing the issue using workflows for deep root cause analysis.
Automatic Performance Insights
Arize automatically surfaces the worst-performing slices impacting your model, so you can launch right into an RCA flow.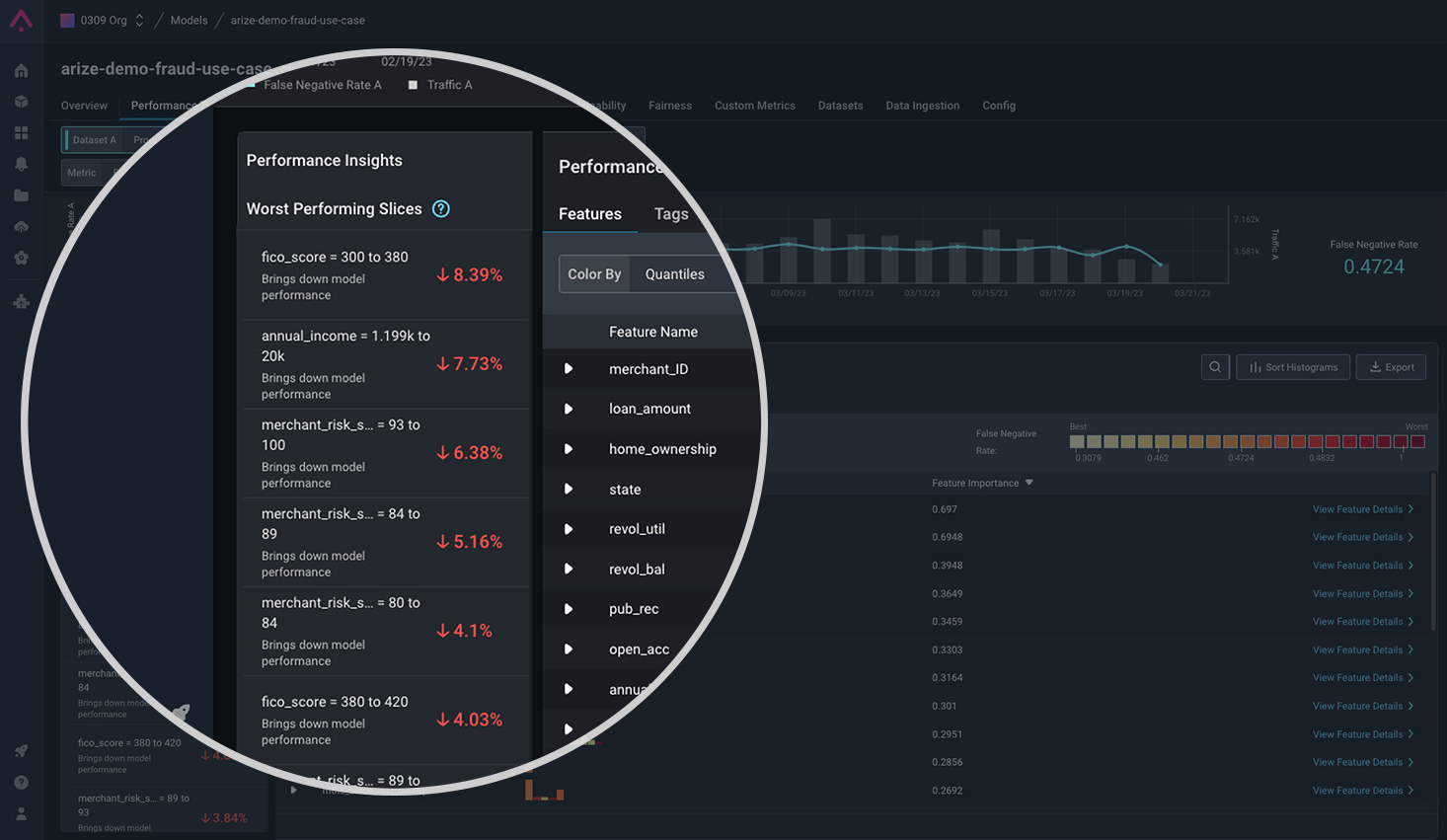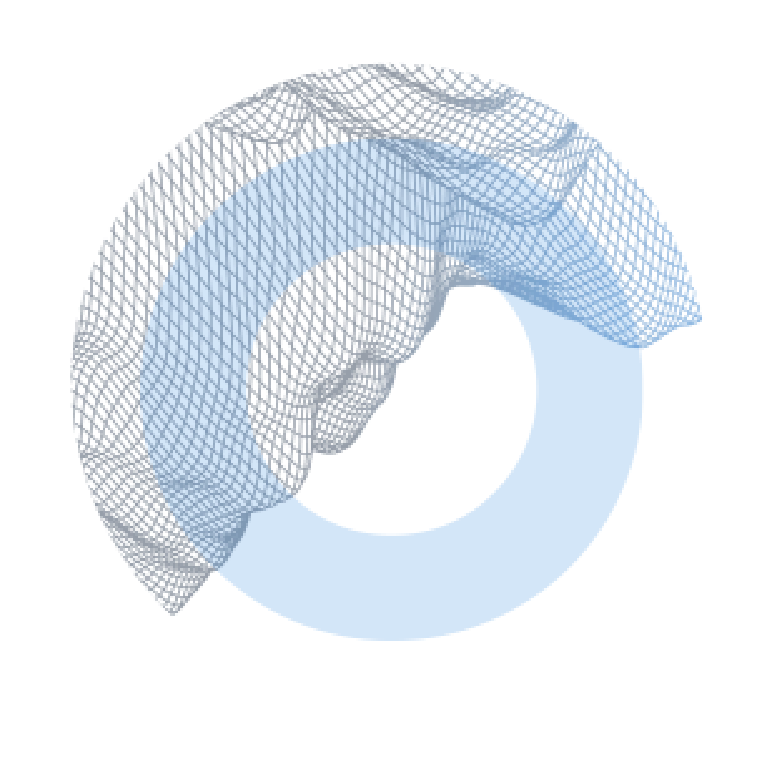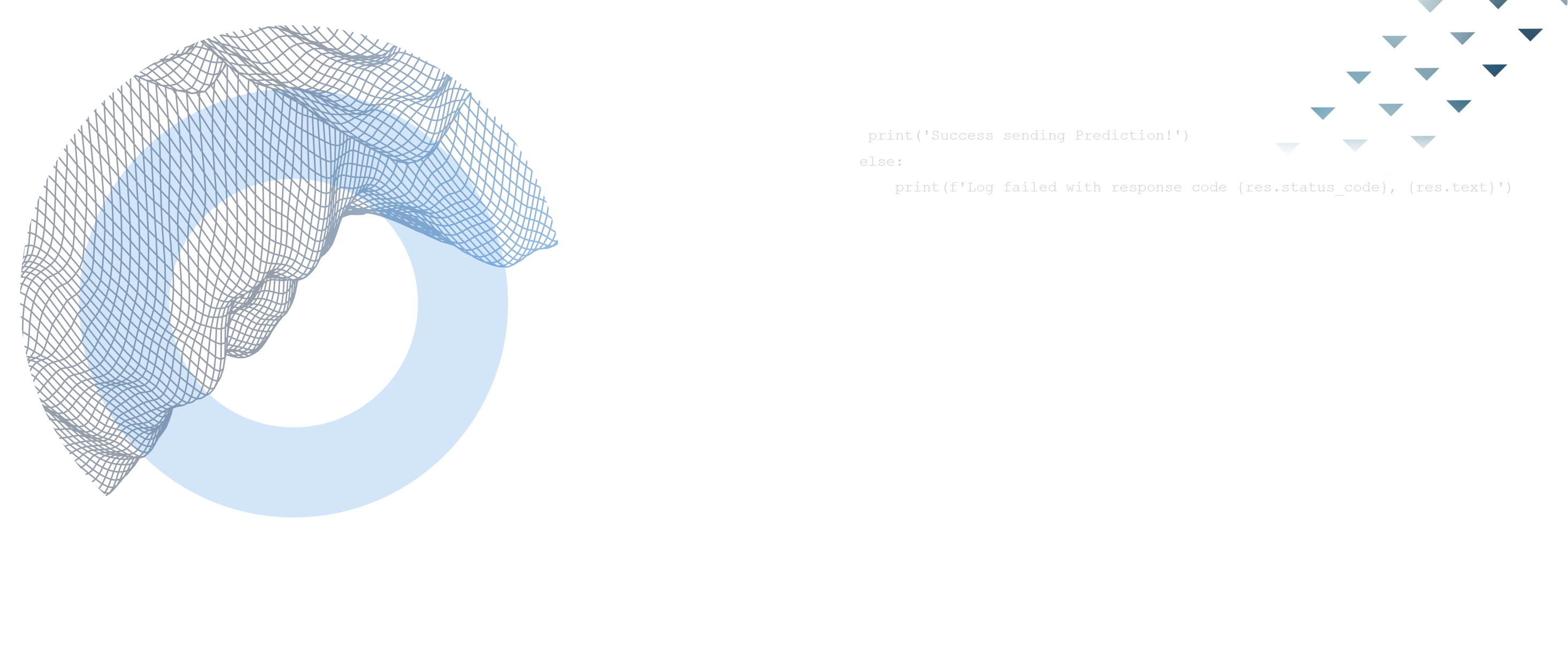 Narrow in with Heatmaps
Quickly visualize the source of degradations with performance heat maps that narrow in on specific features and values pulling down performance.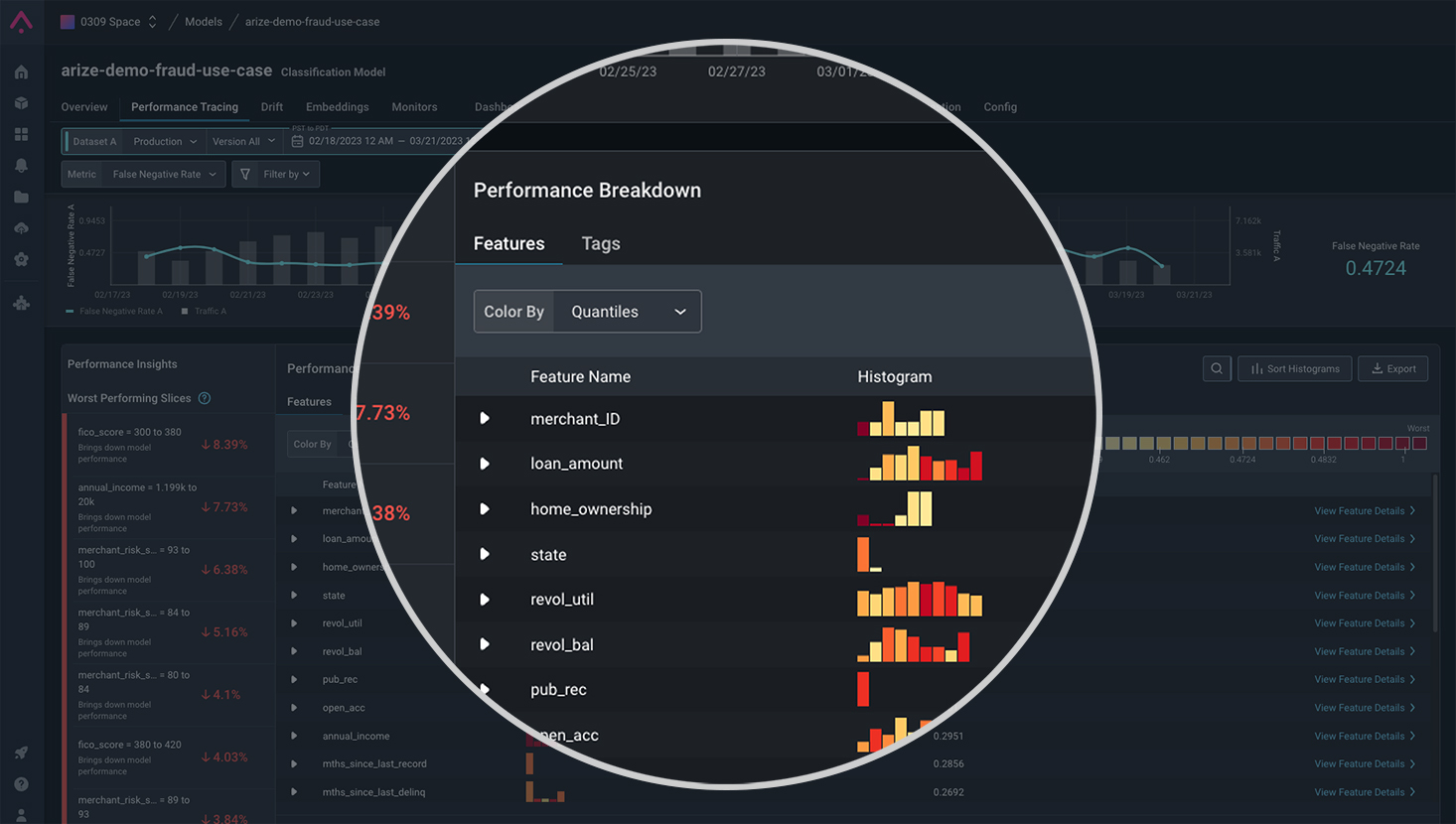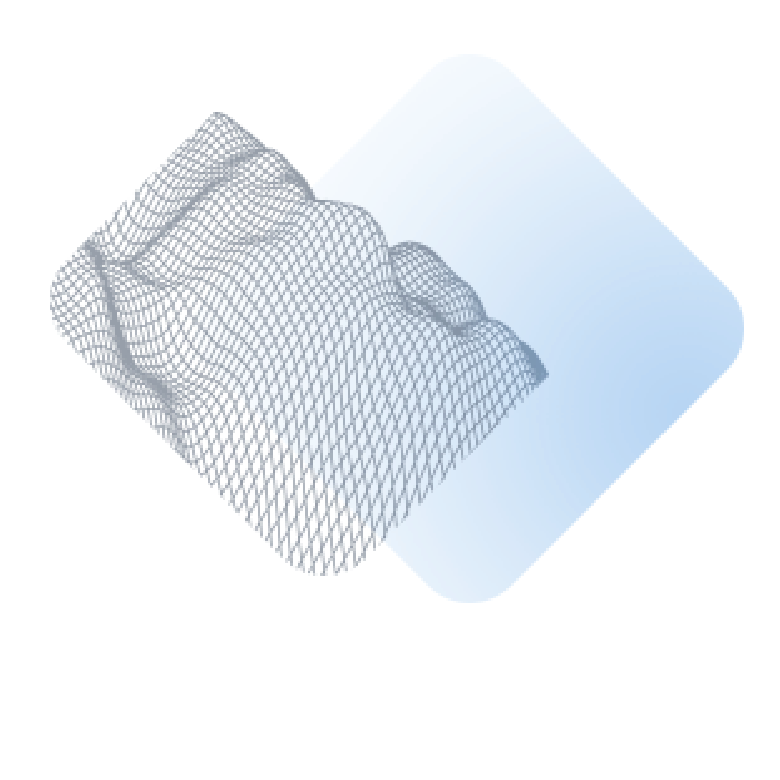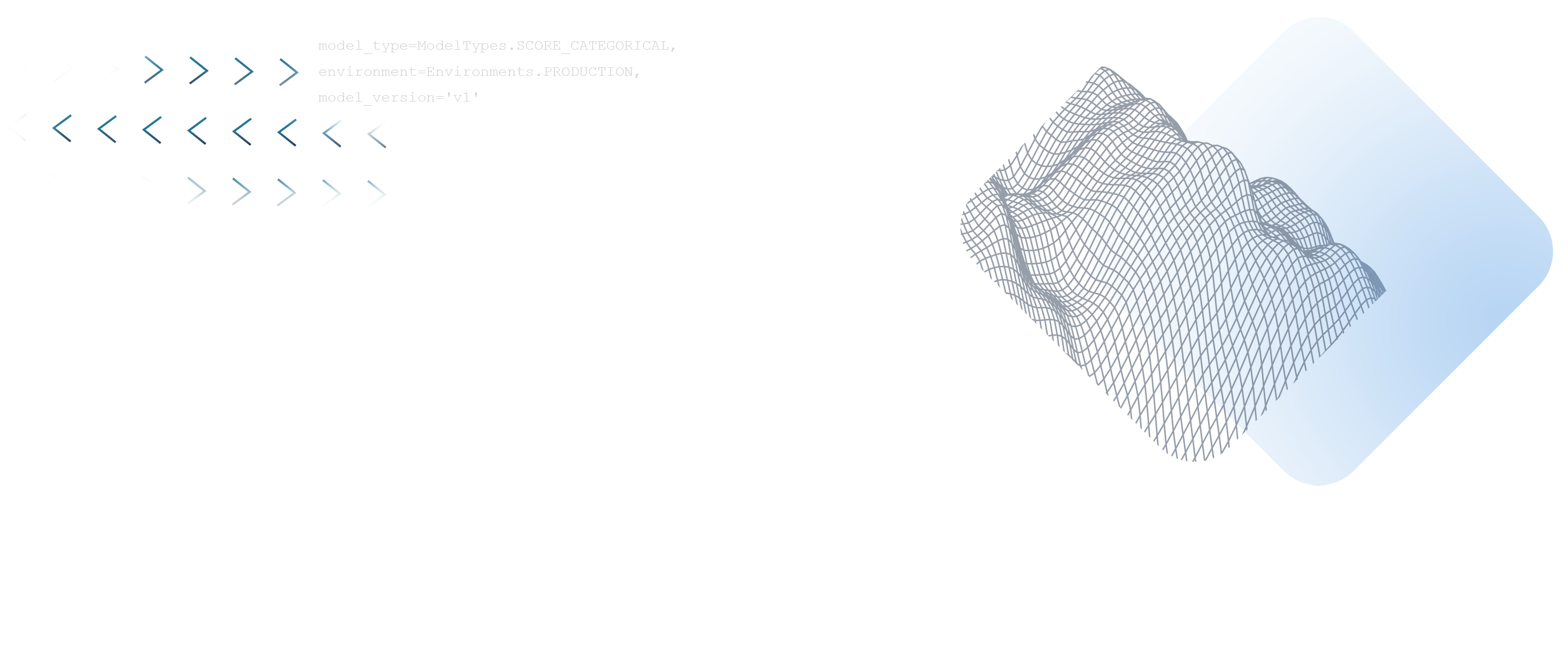 Integrated Cohort Analysis
Add or exclude cohorts of features or slices to understand the impact on model performance.
Closely track cohorts of interest across datasets, environments, and model versions for more informed troubleshooting.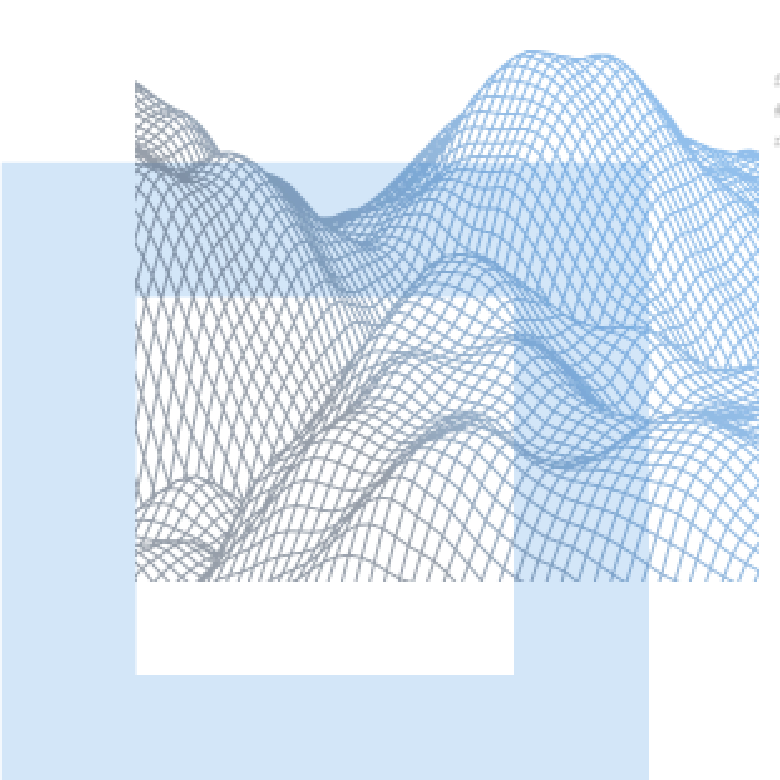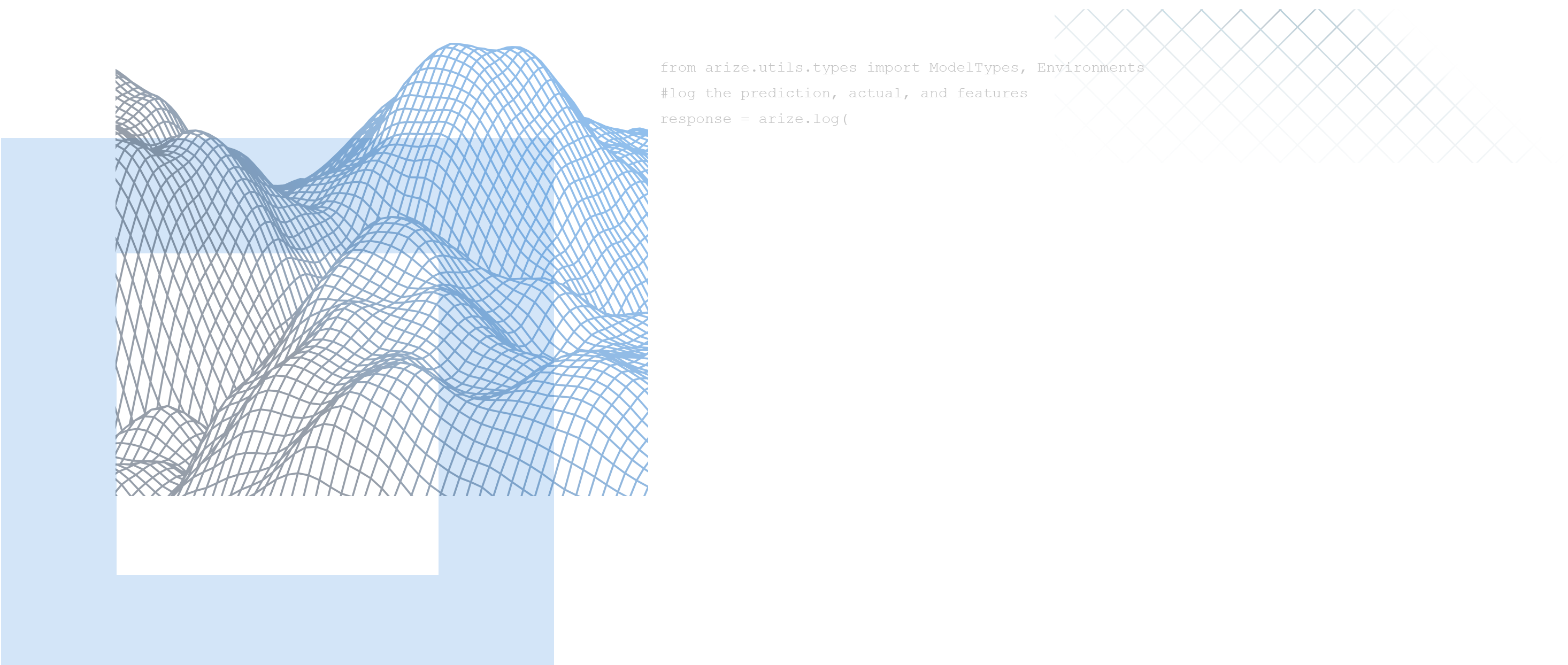 Native A/B Comparison
Compare model performance across training, validation, or a different time period within production data – without needing to leave your workflow or open another browser tab.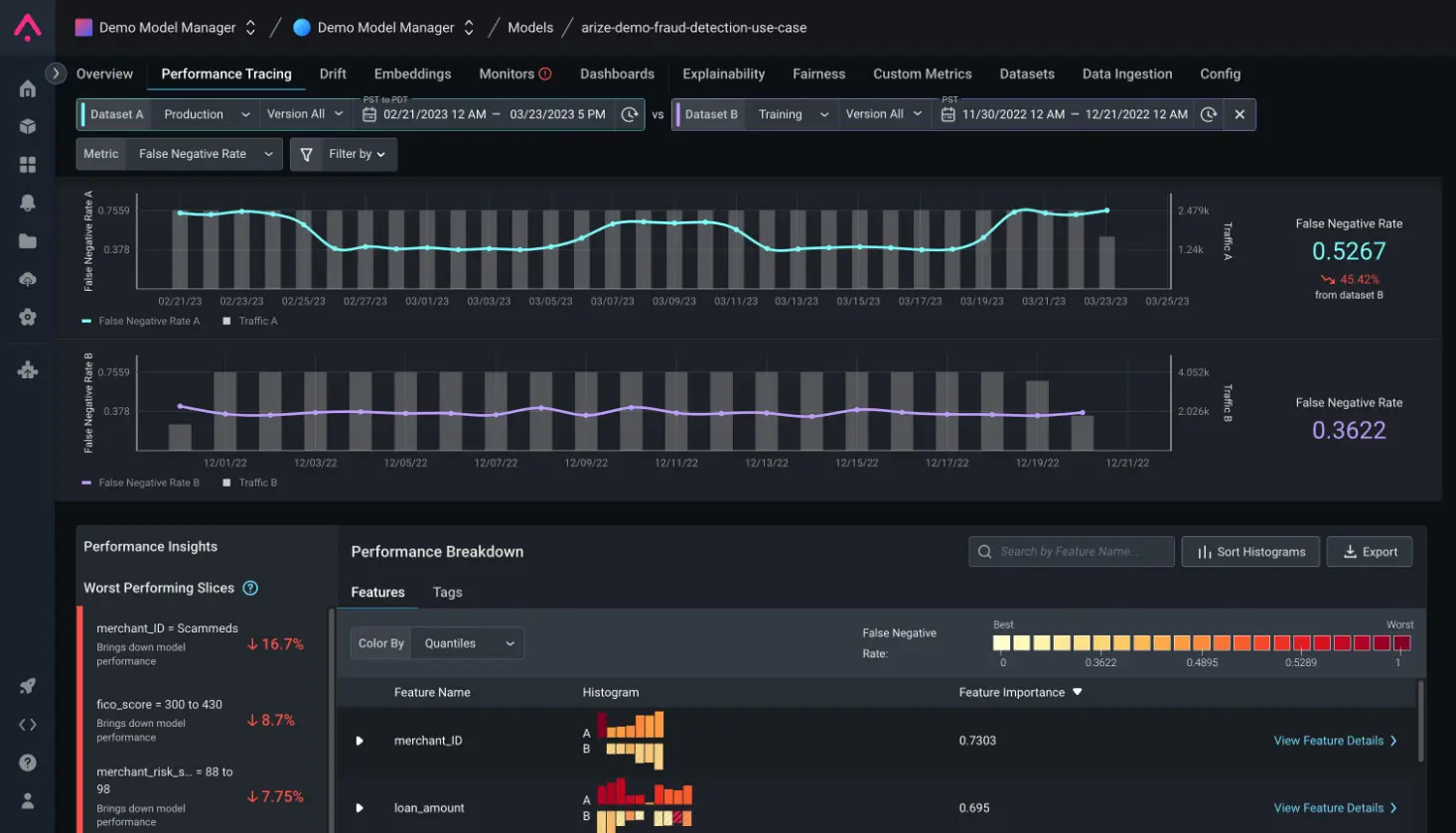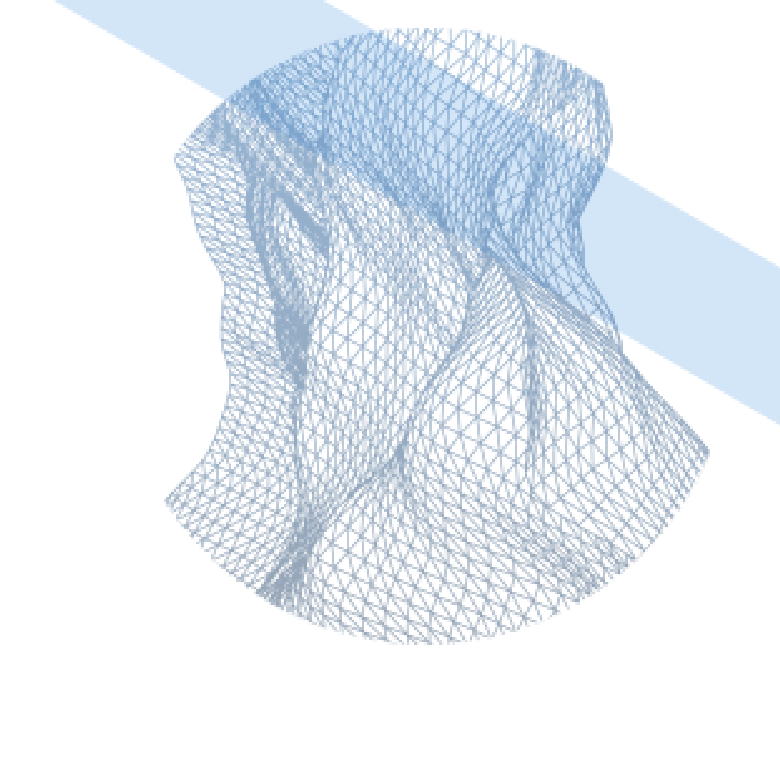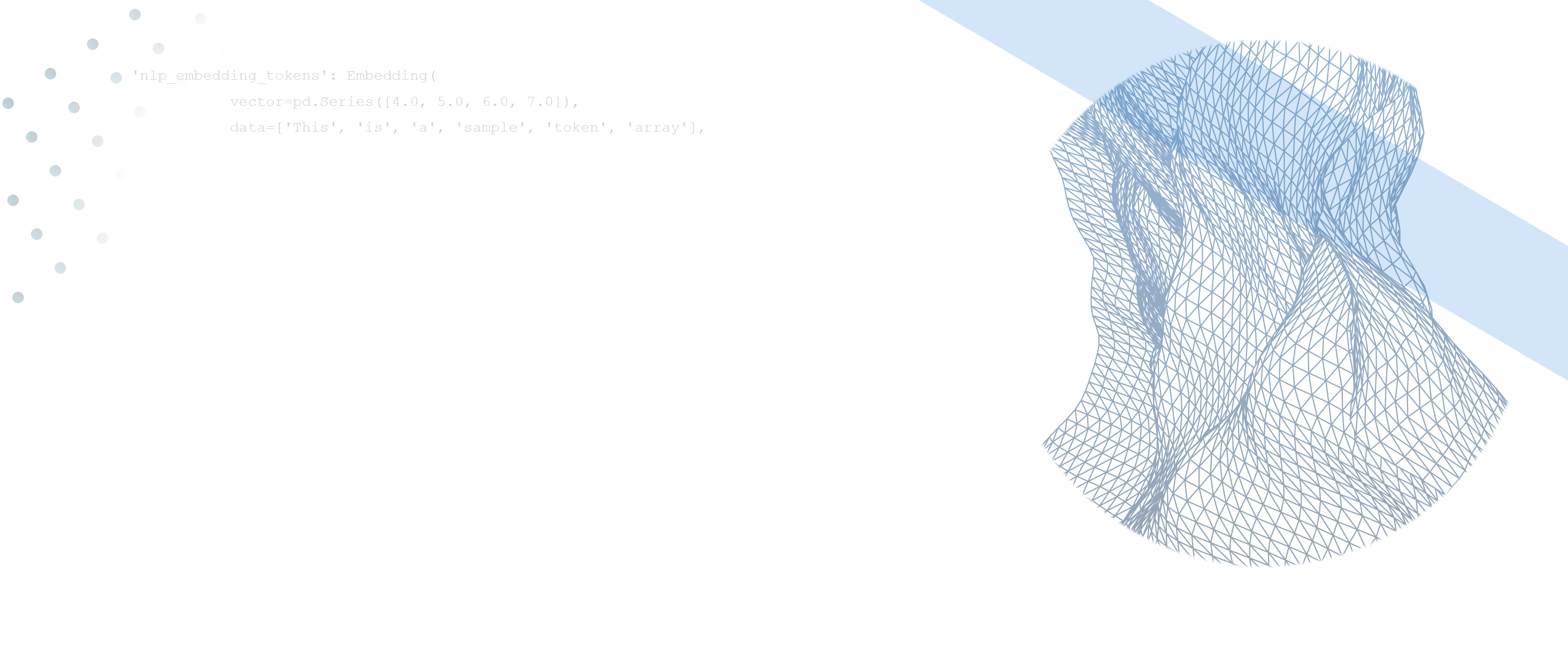 Validate Model Calibration
Gauge how well-calibrated your models are with a single glance – identify any mismatch between the probabilities predicted by your model and what is actually observed in the data.