Reimagining Model Visibility From the Inside Out
From data quality monitoring to full stack performance tracing, Arize AI's ML observability platform surfaces granular insights to optimize your models in production for peak performance.
Arize Overview
Watch a one minute overview of Arize AI's machine learning observability platform, helping ML teams quickly detect issues, troubleshoot why they happened, and improve overall model performance.
Play the video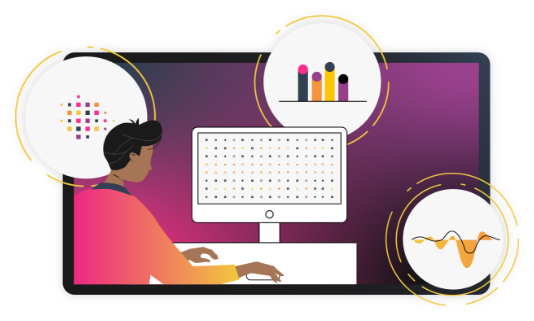 An ML observability solution for continuous model improvement
The ability to surface unknown issues and diagnose the root cause is what differentiates machine learning observability from traditional monitoring tools. By connecting datasets across your training, validation, and production environments in a central evaluation store, Arize provides ML teams with model visibility to quickly detect where issues emerge and deeply troubleshoot the reasons behind them.
Select your role to see how Arize can improve your workflow
Build confidence in your model's performance as it moves to production by uncovering opportunities for retraining
Data Distribution Comparisons
Data Quality Checks
Model Version and Environment Comparisons
Increase productivity by automatically surfacing performance issues for quick root cause analysis
Explore Model and Data Drift
Link Ground Truth To Predictions
Root Cause With Performance Tracing
Data Quality Checks
Evaluate Specific Prediction Slices or Cohorts
Collaborate with Dynamic Dashboards
Maximize business results and increase customer satisfaction with high performing machine learning systems
Comprehensive Model Visibility
Complete Bias Tracing
Model Explainability Tools
Visualize Business Impact